Trajnim + C.I.T.E exam for English Teachers
Training for English Language Teaching
Anglia Examinations Kosovo ofron trajnime për mësimdhënie të gjuhës angleze duke përfshirë metodat më inovative dhe atraktive të kohës, përgaditjen për testin C.I.T.E dhe testin për kualifikimin ndërkombëtar për mësimdhënës të Gjuhës Angleze C.I.T.E!
Who are the lecturers in the training?
Trajnimi mbahet nga profesorë ndërkombëtar dhe shqiptar me përvojë shumë vjeçare në mësimdhënie brenda dhe jashtë vendit!
Who can be part of training?
•Experienced teachers who want to have international recognition of their teaching experience and skills
•Students or recent graduates who want to gain experience and open employment opportunities within Kosovo or abroad
•Të gjithë ata që duan të kenë avancim në karrierë si mësimdhënës të Gjuhës Angleze
What does training include?
The training will include parts of the teaching methodology presenting the most innovative and attractive methods of the time, preparation for the C.I.T.E -Teaching Qualification test as well as the test for the C.I.T.E Teaching Qualification.
12hrs + 3hr test for C.I.T.E International Qualification for English language teaching
Download Syllabus
Training dates
All training dates below are on weekends (Saturday and Sunday)
Training 1: 5-6-12-13 March 2022
Training 2: 4-5-11-12 June 2022
Training 3: 17-18-24-25 September 2022
Training 4: 3-4-10-11 December 2022
PRICES:
| | |
| --- | --- |
| 'English Language Teaching + C.I.T.E Teaching Qualification Exam': 299euro | |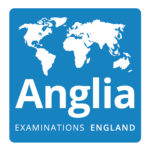 Register here